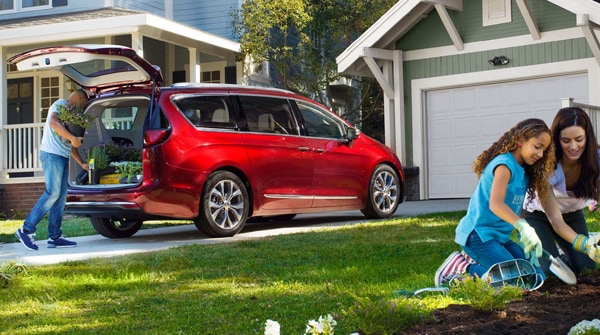 Families don't need to look far to find the perfect vehicle to fit all to their needs. The 2019 Chrysler Pacifica is the ideal minivan to get the job done. Between safety and comfort, the minivan is perfect for the whole family.
Take a read through this review and then come down to McGovern Chrysler and let the whole family fall in love with the 2019 Chrysler Pacifica.
Safety
The 2019 Chrysler Pacifica is tailored to suit the safety needs of any family. It comes with blind-spot monitors and a rearview camera, which will help to prevent any difficulties while parking and backing out. Additionally, it has front/rear park assist with Stop, which will auto-apply brakes if the Pacifica comes to close to something in front or behind it. On top of that, it also comes with a surround view camera providing the driver with a 360-degree view of their Pacifica from the top.
The 2019 Chrysler Pacifica has available full-speed forward collision warning, which will apply brake pressure as needed when approaching a vehicle in front too fast. Along with this is Adaptive Cruise Control, which will maintain a pre-set distance between the minivan and the car in front of it by applying brake pressure to keep when needed. It also has Lanesense Lane Departure Warning, which will warn the driver when they are about to cross lanes without signaling.
Comfort and convenience
The 2019 Chrysler Pacifica comes with comfort features to ensure an all-around great ride. The driver and front passenger will be able to take full advantage of the Uconnect touchscreen mounted in the dash. This allows the integration of a smartphone to enable calls messages, navigations, and music using Apple Carplay and Android Auto. The passengers in the back should not feel left out, as they can find entertainment right in front of them in the form of dual Uconnect touchscreens that feature different games and apps to make even the longer car rides enjoyable.
Pricing

Starting at $26,995